2009 09 07 Monday
Went up to Genting last monday! One word, FINALLY. lol. The guys been planning for quite some time but always end up never happened for a lot of reasons. Anyway, it was really a fun trip! Not because there's a lot of things to do, just that being together is already fun enough! lol.
Gathered at Petronas station around 10am, divided cars and off we go! Took about 2 hours drive up, and it was so foggy! Absolutely enjoyed the cool weather~ The only problem was halfway up we received a call from the others that CW's car mati engine. haha. Note to those who wanna go up and down mountain, use low gear!
The food up there is super expensive too! RM15 for beef noodle, RM9 for fried rice etc. Should have bought our own steamboat set, with a mini gas cylinder. hahaha. Anyway, after lunch we walked around, and the guys decided to enter the ghost house while me and hm stayed outside. It's not that we're scared okay (unlike the guys who came out later), it's just that we've went in before this., so wanna save money cause lunch costed a BOMB. (HM spent rm40 for lunch at a foodcourt. lol. haiyo so bad laugh at ppl, my lunch also quite $$ wei. )


a bunch of girls waiting to get into the ghost house. I heard somebody keep cursing the 'ghosts' CB. hahahaha.
While waiting for the guys, me and HM spotted this laser maze game, RM10 per person. Took us bout 10 minutes to understand what the guy was trying to promote. You get 3 tries, and then at the end there's this puzzle for you to solve. Actually, all quite uanessacry lor. All of us went in and we tried how many times also can.
The laser maze room. Quite cool actually if they had more levels. Then you just have to twist and jump and hurdle ur way over.
After that, casino time! I was very excited/nervous cause it was my first time actually gambling in a casino. I don't have much money (unlike all the gong gong po po inside, throw few thousands here and there) so felt a bit intimidated at first. But after awhile, you'll realize that nobody really cares about you there. haha. So it's okay to bet RM10 while the person besides you adds another 2 digit to your sum. Anyway, really had fun! So addictive~ Just make sure you don't get carried away with the gambling. Bet on what you earn, keep your model. Ok dah.
Being in the casino for 2 hours really takes a toll on your body. Too smoky inside. Anyway came out to take some pictures before leaving. Loong found a new way of camwhoring!
Tadaa~ Aerial view.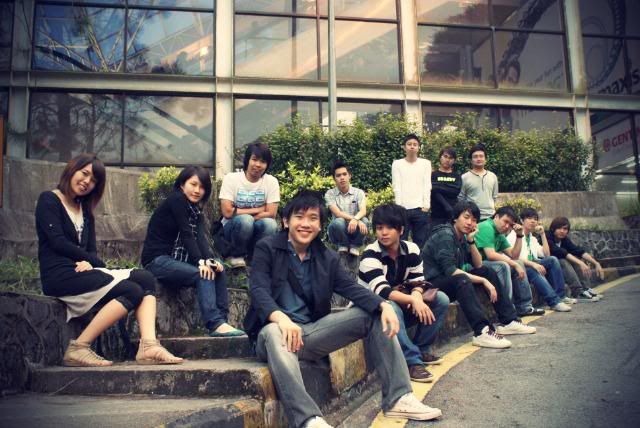 Took a lot of risk to take this photo cause was at a curve road. *btw, i luuuuuuurve my shoeeeeeeeee =P*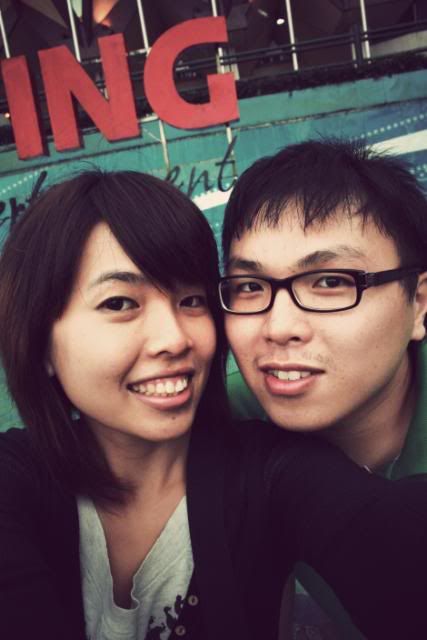 me and jac. Haiyo love this pic cause both look so thin! =D
Anyway, that's all lah. Just a day trip, and might go up again during Raya! =D
$$$! wahahaha.